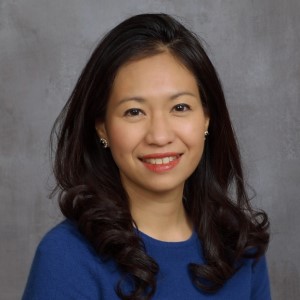 Prang Snitbhan, PsyD
Staff Psychologist
Home Office
Availability
Accepting New Patients
Background
I believe that when therapy takes place at the right time and with the right person, it can be a powerful, comforting, and life-changing experience. I have been working in the mental health field since 2003, and I specialize in working with children, adolescents, adults, and their families. My areas of expertise include anxiety, depression, social and school adjustment, life transitions, and relationship difficulties. Especially when working with children and teens, listening actively, demonstrating transparency, and acting respectfully allow me to earn trust and build strong therapeutic relationships. I draw from a variety of therapeutic models, such as supportive therapy, cognitive behavioral therapy, mindfulness practice, and psychodynamic therapy. These direct and compassionate approaches help both my older and my younger clients by increasing awareness of one's own thoughts, feelings, relationship patterns, and unhealthy coping skills that can get in the way of happiness and success. Over the years, I have learned that having trusting relationships are crucial but not the whole story: children need coaching, honest explorations of their struggles, and concrete skills to move forward and grow. When working with parents and older adults, I focus on psychodynamic therapy and supportive therapy to help my clients gain more insight into unhelpful behaviors and belief systems, unresolved conflicts, and unconscious motivations that impact their lives negatively. Strong feelings (such as shame, guilt, fear, and anger) will start to diminish when clients can connect the dots and see things more objectively. I believe that long-lasting changes stem from personal growth, particularly self-compassion. Choosing to work with a therapist takes tremendous courage and commitment. When people are open to explore, learn, and face their fears, the process can open doors to hope and new possibilities to a new, satisfying, meaningful life. I provide a safe space where clients can count on me to be a reliable and caring figure who will listen without judgment. But perhaps my most important role is being there for my clients when life becomes particularly difficult, and I use all my resources to get them on the right track and ensure that they don't lose hope that life can get better. I am also the author of Girl Time (Shambhala Publications, 2016). My book seeks to help tween girls and their moms explore their emotional experiences and talk about difficult or sensitive topics in a way that makes them feel safe. The book consists of fun games, mazes, and fill-in-the-blank activities that teach moms and daughters to calm down, express themselves, feel positive, and become confident. I am a licensed clinical psychologist. I received my doctoral degree in Clinical Psychology from the Massachusetts School of Professional Psychology (William James College) in 2011, and completed a post-doctoral internship at Wediko Children's Services in Boston, Massachusetts. I am also a certified group psychotherapist of the American Group Psychotherapy Association. My depth of experience comes from working in multiple settings in the United States and Thailand, such as hospitals, private clinics, and public, private, and international schools.
Blog Posts by Prang
Book Signing and Discussion
By Prang Snitbhan, PsyD | January 7, 2017
Dr. Prang Snitbhan will be talking about her new book "Girl Time" with guests at BookBar (4280 Tennyson St, Denver, CO 80212) on January 14th 2017, at 10:30 am. Please call BookBar at 303-284-0194 if you would like more information, or are interested in attending.
Depression in the Young
By Prang Snitbhan, PsyD | December 15, 2016
According to the National Institute of Mental Health (NIMH), depression affects almost 16 million men and women in the US. The study found that the prevalence of depression in youth ages 12-17 increased from 8.7% in 2005 to 11.3% in 2014. The prevalence of depression among adults aged 18-25 increased from 8.8% to 9.6% during […]